Five Things to Know About Your Medicare Card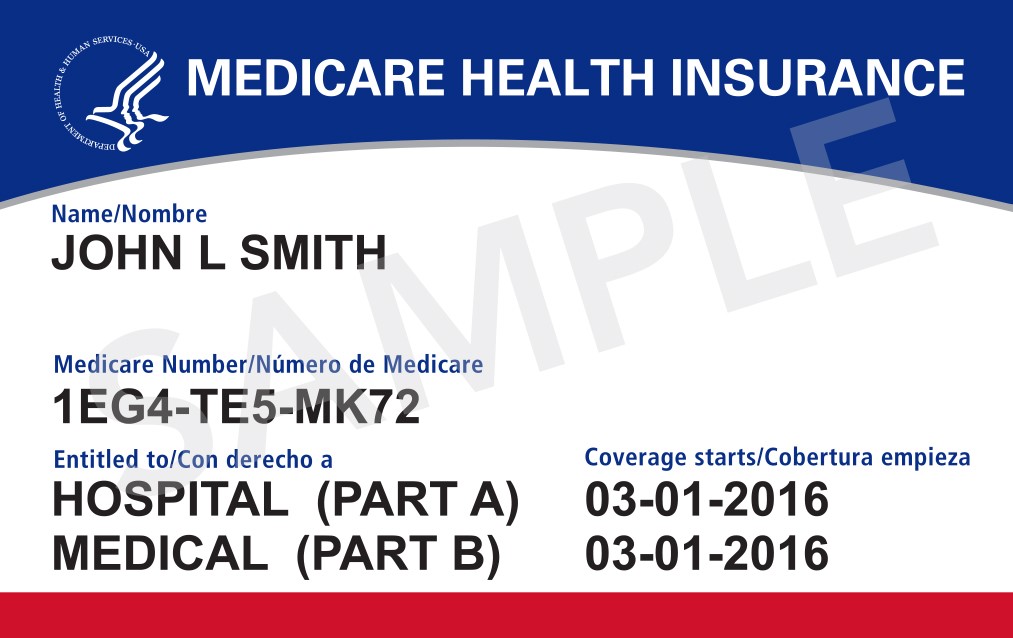 Don't forget to carry your Medicare card with you when you're away from home. Let your doctor, hospital, or other health care provider see your card when you need hospital, medical or other health services. Here are five things to know about your Medicare card:
Your card has a Medicare Number that's unique to you, instead of your Social Security Number. This helps to protect your identity. 
Your card is paper, which is easier for many providers to use and copy.
If you're in a Medicare Advantage Plan (like an HMO or PPO), your Medicare Advantage Plan ID card is your main card for Medicare. If you are on a Medicare Supplement plan, then you would show your Medicare card plus the card from your Supplement carrier.
Only give your Medicare Number to doctors, pharmacists, other health care providers, your insurers, or people you trust to work with Medicare on your behalf.
If you forget your card, you, your doctor or other health care provider may be able to look up your Medicare Number online.
Information from www.medicare.gov